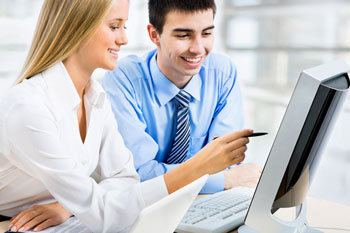 A reduction of duplicated administrative processes and the adoption of new digital business models could help save the public sector billions per year, think tank claims.
A new report from the Institute for Government has recommended the public sector and its suppliers should move to open book accounting — publishing all current operational data, roles, functions, processes, systems and costs
Its report, entitled Manifesto for Better Public Services, argued such a move would help the public to identify duplication and inefficiencies within and between organisations.
The think tank also recommended that public sector organisations learn from online businesses, such as Amazon and Netflix, and develop a 'Lego block' approach to services.
This would allow organisations such as local authorities to adopt a set of standard 'plug and play' parts, helping them to reduce duplication.
Overall, the think tank claimed that the adoption of these new digital practices, as well as a 40% phased reduction in duplicated administrative and managerial processes, functions, roles and systems in public services, could save the public sector £46bn a year.
'Digital technology has been a game-changer for many modern organisations,' said Dr Mark Thompson, senior lecturer at Cambridge Judge Business School.
'They have dramatically improved their frontline services by completely rethinking and redesigning the way they operate.
'In contrast, much of our public sector still looks and feels very old fashioned: technology is often used simply to paper over the cracks of their existing processes and services rather than to rethink, redesign and improve them.
'The opportunity is colossal: the £46bn saving we could achieve by eradicating wasteful administration and duplication is enough to fund an expansion to our frontline workforce of doctors, nurses, police and other key service staff equivalent to the entire population of Birmingham.'