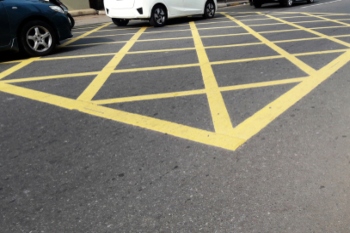 The Department for Transport has released new regulations to give English councils outside of London the power to enforce moving traffic violations, including issuing fines for stopping in a box junction.
The statutory instrument comes into force from June and gives effect to the moving traffic enforcement powers under Part 6 of the Traffic Management Act 2004.
A longstanding call from councils outside London - inside London authorities already have the powers - the move is supported by the Local Government Association and is likely to have extensive take-up.
This means millions of pounds of new fines could be issued every year for civil enforcement issues - which also include banned turns and entry into prohibited areas - prompting concerns from motoring groups.
Previously the enforcement responsibility rested with the police, which did not see it as a priority.
Councils will still have to apply to the transport secretary for an order designating it an enforcement authority in their area.
Transport minister Trudy Harrison said: 'Depending on initial uptake, it may be necessary to deliver designation orders in tranches. We plan to lay the first designation order as soon as practicable after the regulations mentioned above come into force to enable enforcement to commence in practice.'
President of The AA Edmund King told Highways: 'The main concern we have is if there is, for example, a yellow box junction that is generating tens of thousands of pounds in fines every year, then there is something wrong with that junction.
'No one drives into the junction saying they are happy to pay the fine. If a certain amount of fines are generated from a junction there should be an obligation on the local authority to review the design.'
AA research has found that less than half of council-fined drivers accept they were in the wrong and Mr King highlighted that: 'Appeals reveal regular flaws in enforcement that are too often ignored by council enforcers. Why? Because the councils know the majority of drivers will pay up anyway and stuff town hall coffers with easy money.'
The instruments can be found here: The Civil Enforcement of Road Traffic Contraventions (Approved Devices, Charging Guidelines and General Provisions) (England) Regulations 2022