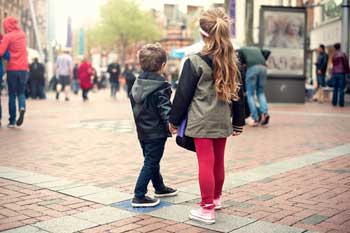 Ofsted has found 'serious failures' in services for young people in Devon as they discovered a minority of care leavers had been living in tents.
Devon County Council's children's services have been rated 'inadequate' after an Ofsted inspection in January.
The inspectors' report said that senior leaders did not know about the extent of the failures to protect some of the most vulnerable children and young people from harm.
It said they were 'unaware that a very small minority of their care leavers were or had been living in tents on the streets.'
The report pointed out that the service to care leavers was 'inadequate' at the point of the last inspection in 2015. It improved in 2018, but since then 'there has been a further decline.'
Ofsted found that some children who have suffered chronic neglect and emotional abuse are being left with their families for too long because social workers and their managers 'lack clarity' about when to turn concerns into legal action.
'Ultimately, however, a succession of inspection reports over the last seven years have emphasised that the local authority needs to have a better understanding of its strengths and weaknesses and to take robust and swift action where improvements are necessary,' the report concluded.
The council's deputy leader and cabinet member for children's services, James McInnes, accepted the findings and announced that Devon will be working closely with Cornwall Council – whose services for care leavers are rated outstanding – to bring about immediate improvements.
'Obviously, I am bitterly disappointed that we have let any vulnerable young person down,' said Cllr McInnes.
'Any parent will recognise that trying to help a young person to become a thriving young adult able to stand on their own two feet can be a tough job.
'This is especially true of the most troubled and vulnerable of our care leavers who are living chaotic lives, and struggling with things like drug and alcohol or mental health issues.
'The cases highlighted by Ofsted are clearly extreme, but we fully recognise we have a duty of care to every single care leaver and as a corporate parent we must do more to reach out and wrap support around them better.
'I have every confidence in our senior managers and frontline staff to act fast and do what is needed to turn things around.'