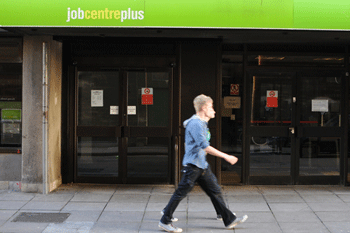 A third of young people could be out of work or underemployed by 2018 if councils are not given stronger powers, a report claims.
Granting town halls and their partners the authority to link local young people and employers could cut youth unemployment by 20% and save £1.25bn, according to research from the Local Government Association (LGA).
Some 2.5m young people across England and Wales are currently unable to find employment, while 760,000 are in work but want more hours - classed as underemployed.
Research suggests only 340,000 young people are likely to find work over the next four years, leaving 2.12m still unemployed or underemployed.
Areas including Sheffield, Leeds, Newcastle and Manchester have been worst hit by unemployment but have seen the most significant recent improvements. However, according to the LGA, over a quarter of young people in the Birmingham City Region are currently unemployed and 14% are underemployed.
Councils have now launched calls for the 'underperforming' Youth Contact to be devolved to local authorities and for youth skills to be regionally funded to ensure young people are trained for jobs likely to be created by local growth.
In its Totalling hidden talent report, The LGA said the Work Programme should also be locally commissioned to better support the long-term unemployed.
'We know that the Government is investing a lot to help young people into employment. But councils know the reality of what is happening on the ground and our relationships with local people and businesses could be used much more than it is at the moment,' chairman of the LGA's Economy and Transport Board, cllr Peter Box, said.
'We know how successful local organisations, such as councils, businesses and education providers, can be when working together and we would urge the Government to use this to its advantage and give us a say in the schemes that are aiming to get young people into work.'