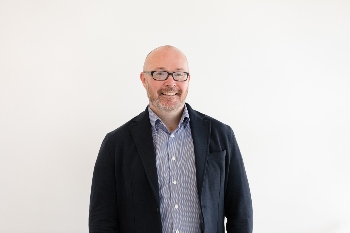 ESG (Environment, Social and Governance) has become a major talking point on the agendas of private and public organisations, including local authorities. But what is ESG, and more importantly, how can local authorities, with the 100s of suppliers they interact with every day, use their procurement processes to deliver meaningful societal change?
ESG measures the sustainability of an organisation which, for local authorities, means its local community's environmental, social and economic sustainability. Local authorities are working hard to reduce the impact of climate change and helping us all adopt greener and healthier living habits. They add social value through the services they provide, such as health and social care, and building local economies that support local residents. They also have a social responsibility to the local business community. They have a responsibility to cultivate good relationships with and between a diverse and inclusive range of local businesses, both large and small. Helping enterprises to succeed will in turn provide employment in the community over the longer term. And the local authorities' governance ensures there are transparent processes and controls in place to deliver and demonstrate sound decision-making and value for money.
To provide the enormous range of products and services for which they are responsible, everything from highway maintenance to social care, local authorities employ a roster of suppliers. Last year they spent £64bn with third parties, £23.6bn (almost 40%) of which was spent with small and medium enterprises (SMEs).
SMEs are an essential part of our national and local economies and key to a thriving local community. They provide 60% of private-sector employment. Those employees stimulate a region's economy and support the local authority by spending locally and reducing pollution and environmental impact by walking, cycling, or enjoying a shorter commute to work. SMEs are also highly committed to their local communities, using local suppliers, and supporting local charities. Despite all this, four-fifths of SMEs fail in the first year, and two-thirds in ten years.
SMEs are often sub-contracted by larger companies, many of whom are signatories to the Prompt Payment Code. Yet SMEs still wait on average 37 days, usually 60 days, and in some cases up to 120 days for payment, driving many into insolvency. Having survived the pandemic, they now face rising inflation and labour costs, coupled with the supply chain restrictions, which means they need more working capital to survive. It's no surprise that the mental health of small business owners is now a concern.
So how can a local authority support its local small business community and deliver the 'Social' element of its ESG commitment? Perhaps the biggest impact anyone in the public sector can have in supporting local businesses is to pay those businesses on time. They can prevent businesses from failing and eliminate the stress of late payments by paying promptly or even early, creating a more vibrant local economy which is more sustainable and resilient. The CBI says instant payments could release £60bn in revenues for small businesses and stimulate 460,000 new jobs.
There are five steps a local authority can take to support its ESG agenda:
• Where possible actively choose to work with local suppliers that bring social value to their community by directly boosting local economies. Local SMEs often provide ESG value through their close community connections whilst also deliver both an equal quality of service and product.
• Explore new payment technologies to monitor payments. Digital systems provide oversight and governance for the authority and encourage larger sub-contractors of SMEs to pay on-time or early.
• Pay suppliers in 10 days or less and as part of the tendering process encourage large suppliers to do the same. Digital payment platforms are available that enable small suppliers to accept discounts for early payment. They also help SMEs focus on growing their business and their workforce rather than chasing late payments.
• Create supply chains which improve relationships between larger businesses and SMEs. Use digital payment technology platforms that enhance communications, help increase cash flow, and reduce the fear of losing future work by chasing payment too hard. Building sustainable long-term relationships will reduce business owners' stress, improving their's and ultimately their employee's welfare.
• During the procurement process, encourage both large and smaller organisations to demonstrate a long-term commitment to the sustainability of the region. Smaller companies are more innovative and adapt more quickly to changes in sustainability targets. They can improve production and process efficiency and reduce their environmental footprint faster than larger firms. Large and small companies working together are likely to achieve far more social value than working alone.
If local authorities take these five steps, there are advantages for everyone: they will protect the health and welfare of local business owners and their employees; larger companies will be able to demonstrate greater social value through cooperation; and local authorities will be able to show they are delivering their ESG commitments for the environment, social good and governance.
Anthony Persse is CEO of Optimum Finance & Saltare.