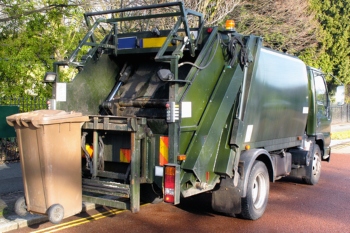 Councils will be forced to award waste management contracts in a 'vacuum of uncertainty' following the delay to the introduction of extended producer responsibility (EPR), the Local Authority Recycling Advisory Committee (LARAC) has warned.
LARAC said the phased introduction of EPR, originally planned from 2023, has now been delayed for at least a year.
LARAC said councils have been delaying new procurements and implementing interim arrangements while waiting for the guidance on EPR to be issued.
However, it said these options are becoming 'unfeasible' and local authorities may be forced to award contracts with no provision for EPR until the next contract cycle.
A statement from LARAC said: 'The ability for a local authority to implement the changes needed by EPR therefore, may now be delayed until 2030 or later.
'The original target within the Resources and Waste Strategy of 75% of packaging to be recycled by 2030 and a 65% recycling rate for municipal solid waste, only five years later by 2035, therefore puts local authorities under a huge amount of additional pressure.'
The Association of Directors of Environment, Economy, Planning & Transport (ADEPT) also said it was 'very disappointed' about the delay.
Chair Steve Palfrey said: 'Whilst the timescale was always ambitious, we had hoped that it would have been delivered in accordance with the programme that government had originally set out. This will mean that the public purse will continue to fund managing packaging waste for another year at a time when local authority budgets are already extremely stretched.'
A Defra spokesperson said: 'This Government wants to introduce EPR, DRS and consistent collections in England as soon as is practical and has sought feedback on proposed timelines through consultation.
'We are currently analysing responses to the EPR consultation and intend to publish the Government response shortly.'