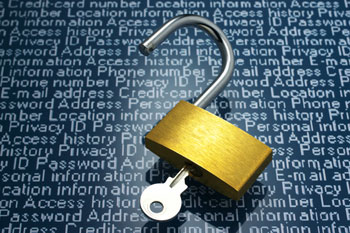 It's hard to remember a time where local authorities have needed to be as transparent with data as they do now.
Data on everything from the number of COVID cases in their regions, how many, what age, what medical circumstances, to geographic clusters, the unfortunate deaths, and now the vaccine rollout has been shared openly with the public. As a result, people have become accustomed to being granted access to incredibly granular data about their local area.
This data has been crucial in retaining the public's trust ahead of significant local-level decision making like regional lockdowns, tiering, and managing capacity in NHS trusts. And the ability of local authorities to access and share crucial information at such speed has demonstrated just how quickly they can adapt and pivot their data strategies when required.
But with the vaccine rollout underway and the light at the end of the COVID tunnel getting brighter, can local authorities revert their data strategies to pre-pandemic days? When the public has become so accustomed to such high-level and significant data being shared daily, can local governments turn the stop tap on this data transparency?
The short answer is likely to be no. Even when a significant proportion of the public has been vaccinated and national lockdown begins to ease, the impacts of the pandemic on local government decision-making will be long-lasting.
From decisions on public service provisions right through to the way our towns and cities are designed – coronavirus will influence how local authorities plan and manage their finances for years to come. Any changes to public finances will need to be backed by coherent and easily digestible data to help councils retain public trust.
So, what will local government's data strategy look like after the pandemic?
UK Government had already offered some support for the digital transformation of councils before Covid-19. In 2018, it made £7.5m available for councils seeking to transform their public services through digital, with grants of up to £100,000 available for projects.
But many councils are still facing legacy IT issues. Without full modernisation of councils' IT estates, widescale adoption of new technologies will be challenging. And despite the excellent work of councils in accessing crucial and granular data to aid quick decision-making throughout the pandemic thus far, can they maintain this in the long term?
The benefits of a continuously modernised IT infrastructure in local government cannot be underestimated. Cloud technology makes collaboration between departments and teams easier and ultimately improves productivity when information is stored centrally and in an easily accessible place.
But perhaps more importantly, having a council's data stored centrally in the cloud opens up the ability to use technologies like Machine Learning (ML) and Artificial Intelligence (AI).
These technologies are being widely used across industries and in businesses of all sizes today - the reason being they can provide a significant boost to a company's bottom line when used effectively. And there's no reason the same cannot be said for council's turning to ML and AI to help make budgets stretch further.
Positively, we're already seeing the uptake of ML and AI across councils through Robotic Process Automation, a form of AI that helps to automate processes and free up crucial public sector workers to focus on other, often more important, tasks.
The true benefits of technologies like ML and AI come when tasked with more intelligent requests, though.
Take public transport as an example. There were more than 8.3bn journeys made on public transport vehicles in 2018/19. Local governments and councils' ability to determine where public transport provisions are needed, the mode of transport required, and the frequency of service could be underpinned by solid data and ML.
In these instances, ML can analyse external information like weather forecasts, what local events are scheduled to take place, the time of year and transport usage levels from previous years to determine what public transport is needed and whether additional provisions are required to accommodate potential peaks in demand.
Having all of this data available makes amending public transport timetables and the mode of transport available easily justifiable to the public, while ensuring transport budgets are used wisely and effectively.
There's no doubt coronavirus has underlined how a modernised IT strategy can benefit local government - whether it's from a data transparency and analysis perspective, or from a budget and efficiency perspective. The first steps taken so far have enabled the public sector to start to achieve some promising results. The question is, what's next for local authorities' digital strategies?
To find out more about the digital opportunities in local government, download our latest report 'Beyond 2020: Where next for the Government's digital strategy?'
Alison King is CTS's account manager for the public sector.