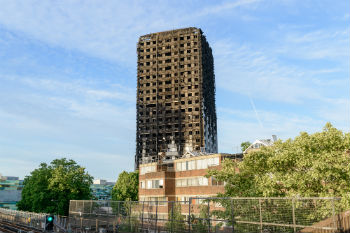 The Government has pledged to support council efforts to improve private building safety after figures show 297 private sector high-rise residential buildings have unsafe cladding.
In order to accelerate the pace of remediation work, a new taskforce will be set up to ensure there are plans in place for every building affected.
The Government is also funding a £1m inspection team to help councils take enforcement action against building owners.
Secretary of state for communities, James Brokenshire, said: 'The safety of residents is my main priority and fire and rescue services are working with building owners to ensure residents are safe now. But I want to see swifter progress in removing unsafe cladding which is why I have announced further action to support councils as they work with owners of high-rise blocks.
'I have been clear that leaseholders should be protected from unfair costs and we expect the industry to do the right thing. If they don't, I will continue to explore other routes and I am not ruling anything out.'
Lord Porter, Local Government Association chairman, said: 'It is alarming that some private landlords continue to lack the urgency shown by councils to identify which buildings have cladding and insulation systems that have failed fire safety tests and take steps to make them safe.
'Councils want to ensure all residents in their local area are safe and feel safe in their homes, regardless of whether they own the block or not, and to ensure that a fire like that at Grenfell never happens again.'