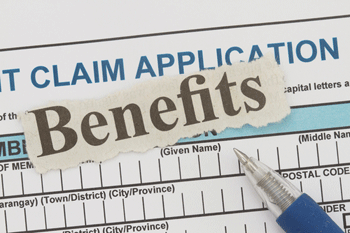 Auditors have heavily criticised the Department for Work and Pensions (DWP) for the design and implementation of Universal Credit.
The National Audit Office (NAO) found £1.9bn has been spent on the project to date and there were 113,000 late payments of new claims last year as the programme was piloted.
Approximately a quarter of all new claims are paid late, the NAO report claimed, and between 270,000 and 378,000 claimants are expected to be paid late this year.
According to the report, the number of claimants could increase by 10 times to eight million by 2024/5, with the number of claimants per case manager hitting more than 900.
The NAO said Universal Credit was creating additional costs for local organisations and has created 'additional burdens,' with increased arrears, use of foodbanks and demand for advisory and advocacy services.
Outlining the eight-year struggle to implement the policy that the DWP has faced, the NAO described the department as 'unresponsive to issues they raise'.
Responding to the NAO's report, Cllr Nick Forbes, senior vice chair of the Local Government Association (LGA), said: 'The ongoing challenges with the transition to UC are being borne out by some local evidence on issues including household debt, increased queries and requests for support and rent arrears.
'This is putting pressure on councils' revenues and benefits services and wider support to low income households at a time of significant funding reductions.
'The Government needs to restore funding to councils for local welfare assistance schemes so they can provide the local safety net to help those struggling to cope with welfare reforms, including the roll out of Universal Credit.'
A DWP spokesperson said: 'Universal Credit is good value for money and is forecast to realise a return on investment of £34bn over ten years against a cost of £2bn, with 200,000 more people in work. Furthermore 83% of claimants are satisfied with the service and the majority agree that it 'financially motivates' them to work.
'As the NAO acknowledges, we have made significant improvements to Universal Credit as part of our "listen and learn" approach to its rollout, and it's on track to be in all jobcentres nationally by the end of 2018.'