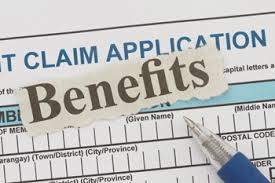 The Department for Work and Pensions (DWP) has admitted using fabricated comments from made-up benefit claimants in a sanctions information brochure.
The leaflet was hastily withdrawn from the Government's website after it emerged stories from claimants named 'Zac' and 'Susan' detailing their experience of benefit sanctions were fictitious.
Following Freedom of Information requests by Welfare Weekly, the DWP admitted both accounts were 'for illustrative purposes only'.
According to the leaflet, Sarah had said: 'I didn't think a CV would help me but my work coach told me that all employers need one. I didn't have a good reason for not doing it and I was told I'd lose some of my payment. I decided to complete the CV and told my work coach.
'I got a letter to say my benefit would go down for two weeks. I was told it was longer than a week because I missed a meeting with my work coach back in March.
'My benefit is back to normal now and I'm really pleased with how my CV looks. It's going to help me when I'm ready to go back to work'
Zac had allegedly said: 'I let my work coach know in advance that I couldn't go to our meeting because I had a hospital appointment.
'I had a good reason for not going to the meeting and proof of the appointment. My benefit payment hasn't changed and we booked another meeting I could get to.'
The DWP said both comments were intended to 'help people understand when sanctions can be applied and how they can avoid them by taking certain actions', adding that 'using practical examples can help us achieve this'.
'The photos used are stock photos and along with the names do not belong to real claimants,' the DWP said.
'The stories are for illustrative purposes only.
'We have temporarily changed the pictures to silhouettes and added a note to make it more clear that these are illustrative examples only.
'We will test both versions of the factsheet with claimants and external stakeholders to further improve it in the future. This will include working with external organisations.'
Labour's acting shadow work and pensions secretary, Stephen Timms MP, said: 'You couldn't make it up - but it seems Iain Duncan Smith can. The only way he can find backers for his sanctions regime is by inventing them. Instead of fabricating quotes pretending the system is working, he should scrap unfair sanctions targets for jobcentre staff and do more to protect vulnerable people from facing benefit sanctions.'