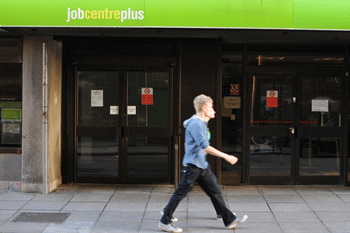 Cutting housing benefit for young people claiming Jobseeker's Allowance would fail to deliver significant savings due to an increase in youth homelessness, a new report is warning.
The Lifeline not lifestyle research, conducted by Heriot-Watt University for End Youth Homelessness, analysed the economic impact of cutting housing benefit for young people as proposed by the Government earlier this year.
The analysis showed that if implemented, the policy could save over £78m a year, but warned the cuts would lead to an increased use in other public services at a cost of £75m a year.
It concluded it would only take 140 young people to become homeless for the policy to cost more than it would save.
In the report's foreword, chief executive of Centrepoint and speaking on behalf of End Youth Homelessness Seyi Obakin said: 'The economics tells us that preventing some young people from claiming housing benefit will not save the taxpayer any money. If housing benefit were removed from all 18-21 year-olds who also claim Jobseeker's Allowance, the scale of homelessness that resulted would virtually wipe out any savings to the taxpayer through increased evictions and resulting use of public services when people become homeless, including increased costs to the criminal justice system.
'If exemptions for some young people such as care leavers and those who have children themselves were put in place, these reductions in savings added to the increased costs of supporting those who were not exempted and become homeless would again lead to only a negligible saving of £3m, not £128m.'