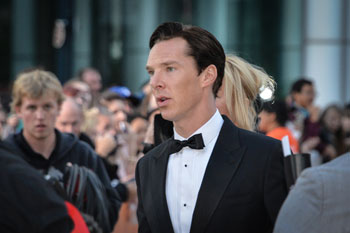 Labour councillors have joined stars including Benedict Cumberbatch in calling for Soho to be protected from mounting 'gentrification', following the closure of a nightclub.
The calls came after Westminster decided to revoke the license of historic nightclub Madame Jojo's last month, following a serious assault by a member of staff outside of the venue.
Pressure is now mounting on Westminster to overturn its decision, with Labour councillors urging the authority to allow the club to re-open under new management.
Cllr Paul Dimoldenberg, Labour group leader admitted the incident involving one of the club's bouncers was 'appalling' yet 'should not be used as a reason to continue the remorseless process of Soho gentrification'.
'Madame Jojo's is a Soho icon and these premises should not be turned into yet another chain restaurant. We support the reopening of the premises under the same licensing terms should another responsible owner wish to take over the running of Madam Jojo's,' Cllr Dimoldenberg added.
'There is precious little left of what made Soho unique. There is no need for more burger bars, pizza places and bland restaurants – there are plenty of these a few minutes away in the rest of the West End.
'Westminster Council should not let Madame Jojo's die, but should do all it can to keep this unique Soho venue live on under new management,' he said.
The closure of Madame Jojo's this week prompted stars of film and music including Cumberbatch, Roger Daltry and Pete Townshend to urge London mayor Boris Johnson to provide greater protection for Soho.
The letter published in the Times voiced concern that 'the end of Madame Jobo's will lead to the closure of other such establishments, which will limit young artists' chances to showcase their talents, ultimately affecting the British music industry'.
Tim Arnold, who penned the letter, wrote: 'Soho's enduring attraction as a global destination has always depended on building around and adding to what has gone before, not by demolishing it.'
Photo: Canadapanda/Shutterstock.com