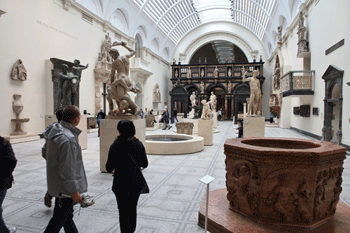 Theatres, orchestras, museums and other organisations in the cultural sector will be able to draw on an extra £30m to help them through winter, the Government has said.
As part of the £1bn package of funding announced yesterday by the Chancellor, the Culture Recovery Fund has received a £30m top up to support those in the cultural sector whose livelihoods will be affected by Omicron.
Cllr Gerald Vernon-Jackson, chair of the Local Government Association's (LGA) Culture Tourism and Sport Board, welcomed the announcement but said the fund should be kept under review.
'Additional funding through the Culture Recovery Fund will ensure a range of businesses and organisations are not left behind during this period of uncertainty,' he said.
'As we move forwards, we urge Government to keep this support under review if restrictions tighten.'