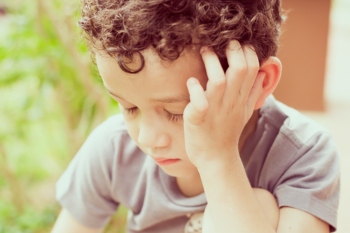 Urgent action is needed to fix the 'crumbling and failing' fostering system, a charity has warned.
The latest report from the Fostering Network reveals there is a crisis in the retention and recruitment of high-quality foster carers meaning vulnerable children are missing out on support
It found that all but six of the fostering services surveyed had a shortage of foster carers, with the highest areas for needs for teenagers, large sibling groups, children with disabilities and parent and child placements.
A third of foster carers surveyed said the allowance they receive does not meet the full cost of the child's care, with only half of foster carers receiving sufficient information about the young person coming into their care.
The charity is calling for the status of foster carers to be improved to stop the high levels of turnover and deliver better outcomes for children.
Chief executive of The Fostering Network, Kevin Williams, said: 'We have been saying this for many years and the situation is now becoming critical, with the gap between the needs of children and the number of foster carers with the skills to meet those needs growing wider than ever.
'Foster care for too long has been a neglected sector and the time to change this is now. We are calling on all governments to work with us to implement the report's recommendations in all four countries of the UK so we don't fail our young people. The vital role of the foster carer needs to be recognised, respected and valued so all children are given the best experience of foster care.'