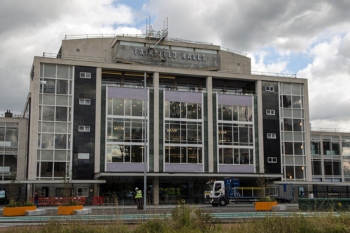 Croydon LBC's auditor has issued a second report in the public interest after uncovering 'fundamental failings' in a multi-million pound arts centre refurbishment.
The revamp of Fairfield Halls overran by a year and cost more than £67m – twice the original budget once completed in September 2019.
External auditor Grant Thornton found Croydon failed to ensure that proper financial control and effective governance arrangements were in place for the project, which was undertaken by the council's wholly-owned company Brick by Brick.
It concluded: 'The lack of formal consideration of the external legal advice, the lack of completed legal land transfer documentation and the lack of properly executed written legal arrangements covering the provision of funding to Brick by Brick is in our view a very serious matter and demonstrates fundamental failings by the council.'
Grant Thornton found the chief executive, two section 151 officers and monitoring officer at the time failed to fulfil their statutory duties.
All have since left the council.
Council leader, Cllr Hamida Ali, said: 'Since I became leader we have been rebuilding the council and tackling the problems of our recent past.
'I know that people across Croydon will be rightly angry to hear their money wasn't safeguarded as it should have been and I want to apologise for that on behalf of the council.
'Over the past year we have transformed the way the council operates, appointing a whole new leadership team and strengthening our processes to ensure this could never happen again.'
The latest report in the public interest follows one issued in October 2020, in which Croydon was accused of 'corporate blindness'.
Croydon is currently working to overhaul its financial, legal, decision-making and governance processes, and plans to wind down Brick by Brick once it has completed its current building work.