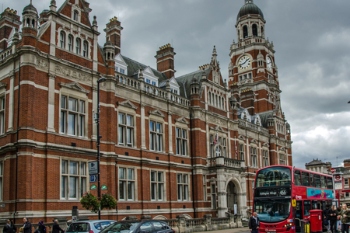 Croydon Council has announced that it is now able to end its ban on non-essential spending thanks to a £120m Government bailout.
The cash-strapped council issued a section 114 notice last November which meant that all expenditure went through a regular spending control panel and non-essential spend was stopped.
A non-statutory review in February found failures in identifying, escalating and addressing financial risk at the council. It also highlighted poorly managed commercial ventures and low levels of reserves, which caused significant issues.
In response to these findings, local government secretary Robert Jenrick announced a series of measures including the appointment of an improvement and assurance panel.
This month the Government approved a £120m capitalisation direction, which meant Croydon could balance its in-year budget and set one for 2021-22.
Thanks to this bailout, the local authority's cabinet were advised by the council's finance director that the section 114 notice had lapsed. However, this is conditional on the council delivering its renewal improvement plans and providing regular progress to the improvement and assurance panel.
Leader of the council, Cllr Hamida Ali, said: 'Although the section 114 notice is no longer in place, there is still a lot of work to be done and savings to find for the council to live sustainably and within its means for the long term.
'That means we must continue to keep a tight rein on our finances, keep working closely with the government-appointed improvement panel and deliver our improvement plans so we make the changes needed while providing vital services to our residents.'
Image: BasPhoto / Shutterstock.com.