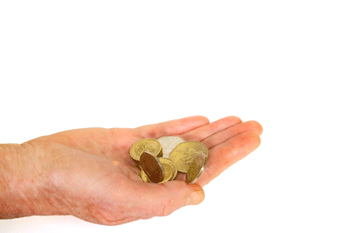 Croydon has become the latest council to sign up to the London Living Wage.
It means every one of its employees will be paid a minimum of £8.80 per hour for a 36-hour week, £2.49 per hour above the national minimum wage.
Council leader Tony Newman said: 'The people of Croydon deserve a fair wage for a day's work – they need to be paid enough to live comfortably in the nation's capital where they contribute their time and skills to growing the nation's economy.
'Right now there is only a handful of our directly-employed council staff who are on an hourly rate below £8.80. They will soon see more money in their pay-packets, and our big aim is that many other local employers follow suite, no matter what size the company.
'The Living Wage doesn't just make it possible for more people to free themselves from dependency on benefits, it also makes great business sense by reducing staff turnover and increasing productivity. We are determined to root out inequality. This is the right thing to do.'
Croydon joins the Greater London Authority and 11 boroughs – Hounslow, Greenwich, Camden, Lambeth, Brent, Ealing, Enfield, Tower Hamlets, Islington, Lewisham and Southwark – who have already signed up to the Living Wage.
Read our feature from Unison on why all councils should adopt the Living Wage.