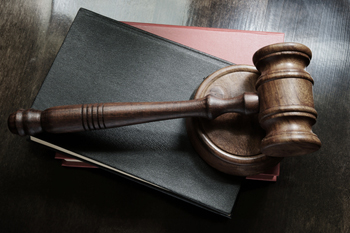 Peers are being urged to amend legislation that could open the door to 'dodgy decision-making by public authorities'.
Elements of the Criminal Justice and Courts Bill – which is expected to reach the House of Lords report stage this week – are 'an attack on judicial review', according to The Bar Council, the Law Society and the Chartered Institute of Legal Executives (CILEX).
They argue part four of the Bill would limit judicial review to the wealthy and shield public bodies from proper scrutiny.
Nicholas Lavender QC, chair of the Bar Council, said: 'If a government department or local authority did something you thought was unlawful, like stop your business from trading, close your mother's care home or relocate your child's school, what would you do?
'Judicial review is an important tool to stop dodgy decision-making by public authorities. It is fundamental to our system of justice and the rule of law that members of the public, including the weakest and most vulnerable, have an effective means of scrutinising and checking executive power.'
CILEX president Frances Edwards said it would make judicial review 'only be available to risk takers with deep pockets'. He added: 'The Bill would also allow a Government minister to decide what matters are in the "public interest", rather than independent judges. This would enable future governments to keep certain challengers at arm's length. That is like letting the title holder choose their challenger.'