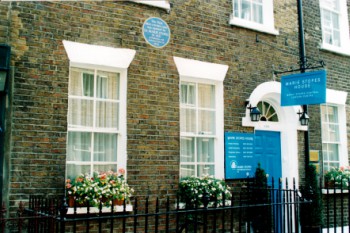 The Court of Appeal has upheld Ealing Council's protest-free 'buffer zone' – the first of its kind – which is located outside of an abortion clinic in the London borough.
The council has issued a Public Space Protection Order (PSPO) to prevent protestors gathering near the Marie Stopes abortion clinic in order to protect users from harassment and intimidation.
The PSPO has been criticised by civil liberties campaigners who argued it would unfairly inhibit lawful protest and set 'a dangerous precedent for freedoms in the UK'.
The High Court upheld the council's right to create a safe-zone around the clinic and a Court of Appeal has concluded that this was the right decision.
'We're delighted the Court of Appeal has decided to keep our safe zone in place to clinic users and local people from harassment and intimidation,' said Ealing Council leader Cllr Julian Bell.
'Since we introduced the zone in April 2018, it has been working well and we have seen a dramatic reduction in activities having a detrimental effect and there has been a significant improvement to the quality of lives of local people.
'We hope today's judgement will provide encouragement for other councils facing similar issues, but at the end of the day, this is a national issue that deserves a national solution.'
'I'd call on the home secretary to introduce Ealing-style safe zones across the country so other communities and visitors can also be protected,' he added.
Cllr Joanna Camadoo-Rothwell, Ealing Council cabinet member for Community Safety and Inclusion, commented: 'It has taken a long time and a lot of effort to get this far but today's ruling will ensure that our community and clinic users continue to be protected by this order.'