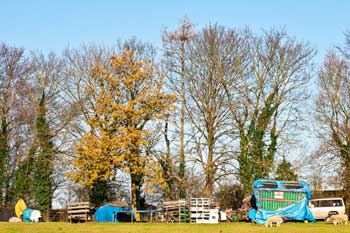 The High Court has granted a council powers to help it crack down on 'unauthorised' traveller encampments.
Rochdale Borough Council has been granted an interim injunction which prevents unauthorised traveller encampments from settling on any land within the borough.
Anyone in breach of the injunction can be arrested, fined or jailed.
The council said there had been 133 unauthorised encampments across the borough in the past three years.
They said residents and businesses had made 'numerous' complaints about anti-social behaviour, fly-tipping and violence.
The first of its kind in Greater Manchester, this injunction means there will now be less delay in dealing with unauthorised encampments.
The council emphasises this will not affect authorised traveller encampments.