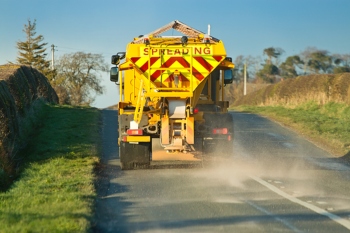 Cambridgeshire County Council has made a number of improvements to their procurement processes after an external audit found the local authority might have breached procurement law.
Auditors BDO discovered problems with the tendering processes of two contracts awarded in 2015 and 2016 respectively which, they reportedly warned, 'left the council open to legal challenge'.
The contracts in question are a gritting contract awarded to Econ in 2015 and a consultancy services contract with V4 Services Ltd in 2016.
The council has said that the issues raised by BDO will be discussed fully at an Audit and Accounts Committee meeting today.
'The two contracts in question were awarded in 2015 and 2016 respectively,' said a council spokesperson.
'Since then, the council has made a number of improvements to its procurement processes. It has also responded to all BDO recommendations made in relation to these contracts and the wider procurement process.'
The spokesperson continued: 'The improvements made to the procurement process include the implementation of enhanced controls attached to our contract register, accounting systems, waiver requests and approvals processes.
'We have taken legal advice to ensure we act lawfully in relation to the historic issues identified and are committed to monitoring the improvements that have been made over the last six years, reporting this to our auditors and Audit Committee.'