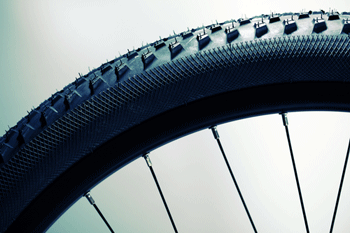 A council has stood by its road inspection programme after paying out a six-figure settlement to the widow of a cyclist killed after colliding with a pothole.
Martyn Uzzell from North Somerset was thrown into the path of an oncoming vehicle when his bicycle hit the unfilled pothole in June 2011.
An inquest heard North Yorkshire County Council had failed to act on recommendations to fill the road fault, with a coroner ruling there was 'no doubt whatsoever that the condition of the road on that occasion was the cause of the accident'.
Mrs Uzzell has now settled her claim against North Yorkshire for what is understood to be a six-figure sum after launching civil action against the town hall.
A spokesperson from North Yorkshire said today: 'Whilst North Yorkshire County Council accepts no liability for the tragic death of Mr Uzzell, the authority has appreciated that this is a sensitive matter and has therefore reached a settlement with Mr Uzzell's widow, to avoid prolonged involvement in further litigation.
'The county council operates a highways maintenance programme that includes a robust system of inspection.
'We continue to maintain and review that inspection regime to ensure the safety of routes for the travelling public.'