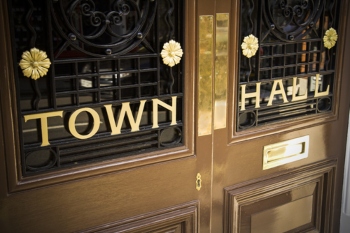 County councils have urged the Government not to insist on introducing more mayors after a poll revealed that only one in three people believe they should spearhead devolution deals.
A new survey commissioned by the County Councils Network (CCN) found 64% of people believe existing county council leaders offer the most suitable leadership for devolution, rather than introducing an elected mayor.
It also found over three quarters of people polled (77%) said existing county council leaders should have equal or more powers than city mayors.
CCN is urging the Government to 'turbocharge' devolution to England's counties and not get 'bogged down' in protracted negotiations over introducing elected mayors.
'Whilst this government has not been as explicit as its predecessors on the requirement of a mayor to secure the most ambitious devolution deals, it has placed a great deal of value on strong local leadership,' said Cllr Tim Oliver, chair of the County Councils Network.
'But as this polling shows, the public believe that existing county council and unitary council leaders already provide strong local leadership in county areas. We local leaders have long felt elected mayors were suitable for cities but not counties, and this is a view held by an overwhelming majority of the public.'