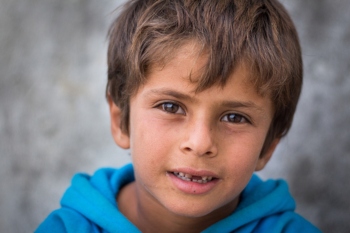 Kent County Council has warned it has reached capacity for caring for unaccompanied asylum-seeking children (UASC) for the second time in a year.
From today, the council will be unable to accept any new arrivals as its services are at 'breaking' point until they can transfer enough children to the care of other local authorities.
The council is currently caring for over 400 under 18-year-old UASC even though the Government recommends this figure should only be 231.
The council has warned it may be forced to take legal action if the Government fails to mandate the National Transfer Scheme (NTS).
Council leader Roger Gough said: 'I am deeply disappointed that, after having admitted that the voluntary NTS scheme is not working, government have still not invoked their powers to mandate and the proposed new NTS announced today remains voluntary.
'As we have experienced over the past few years, there is absolutely no evidence that a voluntary National Transfer Scheme has kept pace with the ever-escalating new arrivals on our shores. Having diagnosed the UASC problem in 2016 and established the prescription of the NTS, the government has used the placebo of a voluntary NTS instead of the cure of a mandated scheme.'
Photo: Amors photos / Shutterstock.com