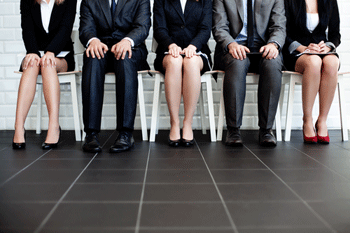 Devon County Council has announced a jobs freeze in order to manage a projected £8.1m budget overspend.
The overspend is the result of an overrun of £6.4m on adult social care - caused by increased demand - and pressure on school transport.
Devon CC has assured residents the freeze will not apply to posts where the council would fail to meet its statutory responsibilities if it did not recruit a replacement worker.
It also said no temporary or agency staff or consultants – apart from front-line social workers – will be taken on without the personal authorisation of chief executive, Phil Norrey.
'This administration has balanced its budget for the past seven years despite facing multi-million pound austerity cuts every year. We have absolutely no intention of not balancing the books,' said deputy leader and finance chief John Clatworthy.
'There has also been a relentless, upward pressure on demand for adult services with Devon being home to a higher proportion of people aged over 65 – and especially over 85 – than is typical.
'We are also facing additional costs from added responsibilities such as the introduction of the Care Act and paying the National Living Wage to workers delivering care in the community and in care homes.'
Cllr Clatworthy said since 2009 the county council had reduced the workforce by half from 8,284 to 4,378, cutting the pay bill by nearly £50m. He also noted they had reduced overall spending by £244m.