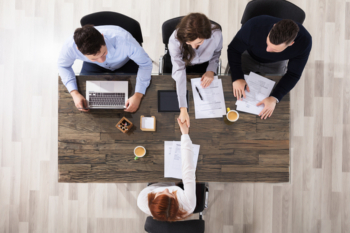 Hampshire has joined forces with a company set up by Kent County Council to recruit temporary agency workers.
It says the joint venture will recruit staff in a wide range of roles across the authority to meet the growing demand for services, especially in social care.
A new agency set up by Hampshire County Council will link with Commercial Services Kent Ltd, a trading company owned by Kent County Council.
Hampshire's leader Roy Perry said: 'By creating what is effectively our own in-house agency, drawing on the expertise of our partners in Kent who have a similar set-up locally, our aim is to attract and retain good temporary staff over a longer period.
'In doing so, we would hope that many will take the opportunity to convert to permanent employment with us, which we would welcome.
'Through the launch of this agency, we will ensure a more cost effective solution to providing the good quality care Hampshire residents deserve.'