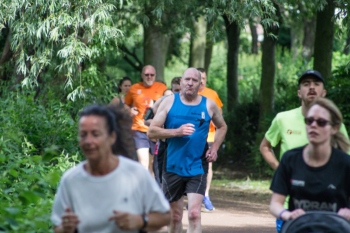 Council leaders have said they are 'delighted' that Parkrun events were able to return this weekend in England following the lifting of coronavirus restrictions.
This weekend saw the return of most 5k events in England, with more than 500 parks and open spaces welcoming participants.
Cllr Gerald Vernon-Jackson, chair of the Local Government Association's Culture Tourism and Sport Board, said: 'These popular events are incredibly valuable for many people in supporting both their physical and mental health and wellbeing. We're thankful to both Parkrun and councils for their patience and hard work in supporting the safe return of these events.
'Our public parks and green spaces are some of our most cherished local services that benefit people of all ages and backgrounds, and as one of the largest providers of these facilities councils are committed to ensuring these spaces continue to be accessible for everyone.'
Parkrun said it was working towards Saturday 14 August as the restart date for 5k events in both Wales and Scotland.
Photo: pauljrobinson / Shutterstock.com