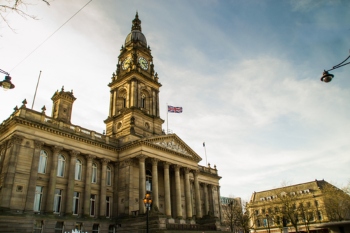 Lockdown restrictions will remain in place in Bolton and Trafford following a request from council leaders.
Health and social care secretary, Matt Hancock, has confirmed both areas will remain under existing coronavirus restrictions following a rise in infection rates.
Mr Hancock said: 'This decision has been made in collaboration with local leaders after reviewing the latest data. We continually monitor outbreaks across the country, and have seen infection rates increase more than three times in Bolton in under a week, and double in Trafford since the last review.'
A spokesperson for Trafford Council said: 'We welcome the government decision to listen to our concerns and think they have made the right decision not to ease restrictions in Trafford especially given the rising rates of infection in the borough over the last week or so.
The council said it hoped the Government could introduce local targeted intervention as quickly as possible.
Leader of Bolton Council, cllr David Greenhalgh, said: 'We have always been led by the data in our response to the coronavirus. With this in mind, we had no choice but to alert government to the alarming sudden rise in cases.
'We are collaborating closely with the government to address the rising number of cases and working hard to communicate these latest changes to households and businesses across Bolton.'
Decisions on local coronavirus restrictions should be made locally, a top World Health Organisation official has urged today.