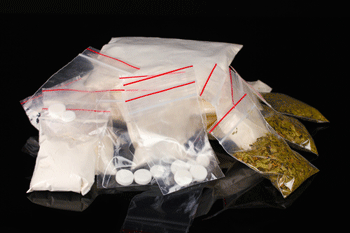 Five areas across England will pilot a new approach to tackling drug misuse under plans announced today by the Government.
Project Adder - which stands for Addiction, Diversion, Disruption, Enforcement and Recovery - will bring together local councils, the police and health services in areas with some of the highest rates of drug misuse.
Blackpool, Hastings, Middlesbrough, Norwich and Swansea Bay will trial the new tougher policing of drug crime and enhanced drug treatment and prevention services.
Other measures under the £148m funding announcement include an extra £80m invested in drug treatment services across England and extra resources to law enforcement to dismantle organised criminal gangs and tackle the supply of drugs.
Cllr Ian Hudspeth, chairman of the Local Government Association's Community Wellbeing Board, said: 'The causes of substance misuse are complex, but the right support in place can help vulnerable people improve their health, rebuild relationships, find work and drive down crime and violence.
'Extra funding means that drug treatment and prevention can be at the heart of councils' local public health responses, working closely alongside the police, health service and charities.'