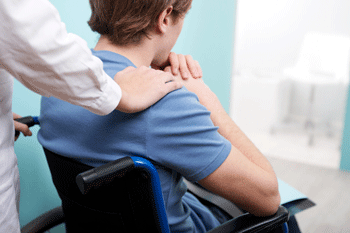 Parents of a disabled teenager were left with no support because a London council failed to put plans in place for when he turned 18, the Local Government Ombudsman has ruled.
No arrangements were in place when his care moved from being the responsibility of the London Borough of Bromley's children's services to its adult services, the ombudsman found.
This meant that for more than five months the family had to manage alone, unsupported, despite telling social workers they could not cope with his needs.
The ombudsman found fault with the council for delaying an assessment for the family and delaying agreeing the level of support it would offer.
The council has agreed to pay the family a sum equivalent to the cost of missed respite and support and will also pay £1,000 in recognition of the stress, anxiety and time and trouble they have experienced.
It will review its transition policy and procedures, reassess the family's needs and draw up any support plans needed, including paying a sum equivalent to the cost of any additional missed provision.
Local Government and Social Care Ombudsman Michael King said: 'This family fell between the cracks as it moved from one council service to another.
'They were left without the essential support they needed for more than five months, and without any explanation as to why, when the council decided their previous level would be almost halved.
'While the reasons for these issues stemmed from the transfer between departments, all the family knew was that it missed out on the vital support it needed, and was entitled to receive, to help them cope.
'There is a clear duty for councils to ensure there are no gaps in care and support by providing services until an adult social care package is in place.
A council spokesperson said: 'Bromley Council fully accepts that the transition from children's services to adults in this case did not go as smoothly as we would have liked and that this resulted in a delay in putting the right support in place.
'We are always saddened when things go wrong and extend our apologies to all those concerned - we recognise a delay can be distressing for the person concerned and their family.
'We cooperated fully with the investigation by the Local Government Ombudsman and agreed with the recommendations made. We were keen to put things right as quickly as possible and hope that the way in which we have resolved this will make amends and enable the young person to continue to receive the support they need to live a fulfilling life.'