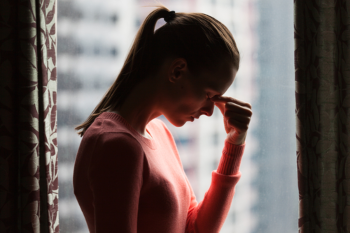 The ombudsman has reminded councils to consider the exceptional circumstances of people fleeing domestic abuse when assessing their housing needs.
The warning comes from the Local Government and Social Care Ombudsman following an investigation into the way Wandsworth LBC assessed a woman after she left another London borough to escape an abusive partner.
It found the council did not consider relaxing its local area connection criterion when the single mother asked for help, even though her former partner - who was in custody at the time - had pleaded guilty to aggravated bodily harm and criminal damage.
The ombudsman found the council should have offered the woman interim accommodation and accepted it had a duty to rehouse her.
Local Government and Social Care Ombudsman, Michael King, said: 'Statutory guidance says councils should not adopt allocations criteria that disadvantage people fleeing an area because of domestic violence. This has also been extended to people who have recently arrived in an area because of domestic violence.
'In this case, the woman had suffered a brutal assault and the council's failures meant she continued to live in an area where she was at risk of violence. The council did nothing to help her find safe, alternative accommodation, even when it knew her ex-partner would be released from prison, leaving her frightened and at ongoing risk.'
The ombudsman has called on the council to provide suitable temporary accommodation, put her in Band A of its allocations scheme backdated to October 2018, and provide information to housing officers about its duties towards people fleeing domestic violence.
A statement from the council said: 'We accept the ombudsman's findings and have apologised to the complainant, agreed to pay her a sum in compensation and place her in the correct category of housing need. This was a highly complex case with some unique features but we welcome the review for providing us with important lessons in how we can improve our services in such circumstances.
'We have certainly taken these lessons on board, tightened our working practices and procedures and are working hard to ensure a situation like this does not happen again.'