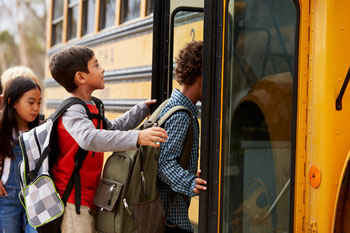 Councils will be spending £1.2bn on providing free school transport by 2024, new research has found.
The new report, published by the Local Government Association and County Councils Network, found that despite the number of children receiving free home-to-school transport reducing by more than 10,000 in five years, the cost has increased by £66m over four years.
The research shows that around 550,000 young people receive free home-to-school transport each year. Of these, 145,000 are pupils with special educational needs and disability (SEND) accounting for 69% of the cost.
The LGA warns more children with SEND are being sent to specialist schools further away from home, which is the most significant driver in the cost increase.
Cllr Judith Blake, chair of the LGA's Children and Young People Board, said: 'Free school transport is a lifeline for many pupils and their families but it must be adequately funded if councils are to meet their legal duties to all children and young people.
She added: 'While a special school may be the right setting for a particular child, it is also vital that mainstream schools are incentivised and rewarded for offering a high quality and suitable education for children with special needs.'
The report also found four in five councils overspent on home-to-school transport budgets last year.