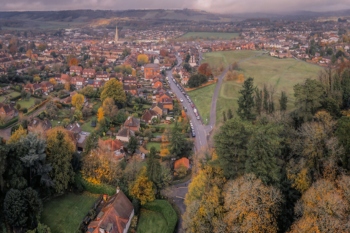 A small number of councils are failing to keep their Local Plans up-to-date, the housing minister has warned.
Christopher Pincher urged all councils to ensure they have an up-to-date Local Plan in place by the government deadline of December 2023 in order to ensure they can deliver the homes needed.
Mr Pincher said: 'Despite the significant challenges caused by the pandemic, I know the majority of councils are doing all they can to build much-needed homes across England. I would like to thank them for the important work they do to deliver the homes, jobs and supporting infrastructure that make such a difference to their local communities.
'However, a number of councils are not keeping plans up to date and I urge them to avoid any unnecessary delays and maintain progress on plan making.'
Figures show that nine in ten local planning authorities have now adopted a Local Plan.
However, the Housing Delivery Test measurement shows that 55 authorities delivered less than three-quarters of their housing need. Of these, 40 have a Local Plan that is more than five years old.