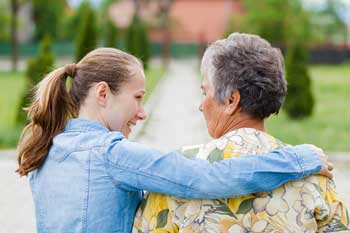 Councils have been urged to 'step up their game' and ensure young unpaid carers are being assessed for their needs by a charity.
Carers Trust has warned that despite new legislation making it mandatory for local authorities to assess young carers and provide support where appropriate, a worrying low' number of young people are still not being helped by their local council.
The charity said only a fifth of young carers (22%) had received an assessment of their needs under previous legislation. In response, it has published a new guide to help young carers ensure they receive the right assessment and support from their local authority.
'Without an assessment, thousands of young carers could be taking on inappropriate and excessive levels of care without the support and help that they badly need,' said Laura Bennett, co-author of the publication and policy manager for young carers and young adult carers at Carers Trust.
She added: 'In light of the new legislation local councils must step up their game and help young adult and young carers in this country who are picking up much of the work of our health and underfunded social care sector.'