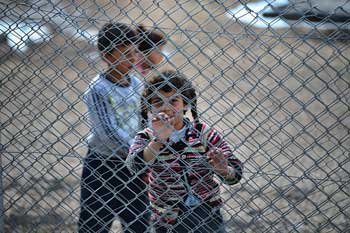 Local authorities are being urged to sign a new voluntary scheme that aims to help share the responsibility of looking after unaccompanied asylum-seeking children.
The National Transfer Scheme, which has been launched by the Home Office and Department for Education, will allow those councils already caring a large number of migrant children to transfer them to another local authority area with more capacity.
The Government has promised to increase the amount of funding it provides to local authorities caring for unaccompanied asylum-seeking children, from £34,675 to £41,610 a year.
Immigration minister James Brokenshire said: 'This scheme has been established to promote a fairer distribution of caring responsibilities across the country in a way that protects the best interests of those children.
'Local authorities have been tremendously generous in caring for migrant children, and we hope many more will come forward and share this important responsibility. We will continue to work closely with local authorities, devolved administrations and our other partners to implement this scheme, which will support councils such as Kent and Croydon who are caring for high numbers of UASC.'
The Local Government Association has been campaigning for action to help councils facing huge bills to look after refugee children. An investigation last year found 10 councils spent £37m in the last year on 1,168 unaccompanied children fleeing war-torn countries.