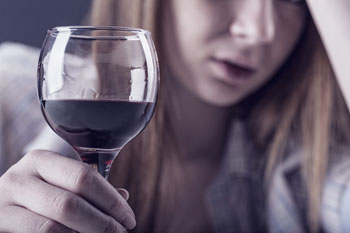 Over half of councils do not have a strategy in place to help children of alcoholics despite the 'horrific' impact of parental alcohol misuse, a new parliamentary report has warned.
The report, published by the Parliamentary Office of Science and Technology following a request by the All-Party Parliamentary Group for Children of Alcoholics, found 37% of child deaths and serious injuries through neglect are linked to parental drinking.
The report also found 61% of care applications in England involved misuse of alcohol and/or drugs. Children living with alcohol-dependent parents are more likely to be at risk of obesity, eating disorders, and attention deficit hyperactivity disorder.
However, a freedom of information request has revealed that nearly all councils are cutting their budgets for alcohol and drug treatment services. In more than half of councils, referrals to alcohol treatment services are falling.
Liam Byrne, chair of the APPG, said: 'Millions of parents drink too much and their misuse of alcohol causes horrific problems for their children. Parental Alcohol Misuse scars kids for life and can leads many into a life of drinking too much themselves.
'Our campaign has now won a new commitment from government for a national strategy to stop parental alcohol misuse. This new report shows just why the government must act fast to put an effective plan in place.'