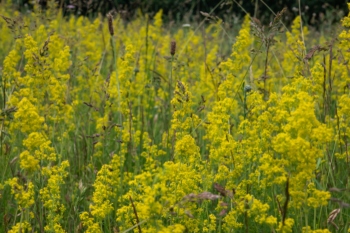 Road verges should only be cut two times a year in order to protect wild flowers and wildlife, new guidelines have recommended.
Plantlife is calling for a two-cut management programme to stop flowers being cut down before they are able to set seed.
Backed by highways agencies and industry and wildlife organisations, the guidelines argue that as well as restoring floral diversity, the move would also save councils money and provide pollinator habitat estimated to equal the size of London, Birmingham, Manchester, Cardiff and Edinburgh combined.
The charity said that 97% of wildflower meadows have been eradicated in less than a century, so road verges provide a haven for over 700 species of wild flowers.
Dr Trevor Dines, Plantlife botanical specialist, said: 'Widespread adoption of this best practice management by councils and their contractors could transform our road verge network, signalling an end to hard times on the soft estate.
'Grassy verges cover an area equivalent to all our remaining lowland species-rich grassland so this new approach can literally double the opportunities for wild flowers and wildlife.'
The guidelines recommend that 'cut and collect' methods are employed wherever possible.