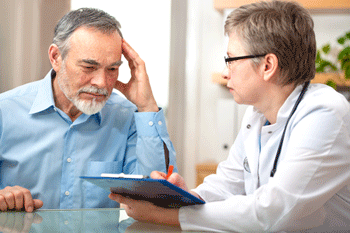 Up to a third of dementia cases could be the result of modifiable lifestyle choices, public health agency says.
Public Health England (PHE) has published a new report which shows dementia is not an inevitable part of ageing but is, instead, linked to cardiovascular risk factors, such as smoking and physical inactivity.
Welcoming PHE's new study, Dr Matthew Norton, head of policy at Alzheimer's Research UK, said: 'Research has shown that dementia is caused by a complex mix of genetic and lifestyle factors but, by maintaining a balanced diet, exercising regularly, not smoking or drinking to excess, keeping blood pressure and cholesterol in check, the risk of dementia can be lowered in some cases.'
The report, entitled Health matters: midlife approaches to reduce dementia risk, is designed to help local authorities and health professionals identify the various factors that contribute to dementia.
Health matters brings together local and national level data - as well as infographics, slide sets, case studies and blogs – that will help make the case for investing in dementia risk reduction.
PHE has also produced a Dementia Profile Tool which can help councils identify local risk factors for dementia.
PHE chief executive Duncan Selbie said: 'Dementia is a critical public health concern. In the absence of a treatment or cure, it is important that we take action to reduce the numbers of people getting dementia.
'Protecting and promoting brain health has been relatively neglected. This edition of Health matters makes the case for action that will help reduce the risk of dementia in later life.'