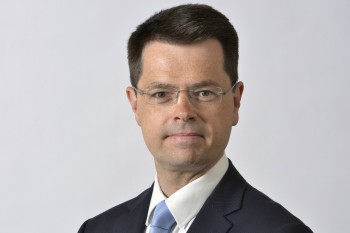 Councils are being urged to apply for a place on the government's garden communities programme.
Communities secretary, James Brokenshire, said winning bidders would receive tailored support and potential grant funding to help with staffing or environmental assessments.
Mr Brokenshire said: 'We want to help local authorities build strong and vibrant communities where people want to live, work, and raise families.
'Our garden communities programme already has the potential to provide over 200,000 new homes by 2050, and we want to go further.'
Garden communities can deliver between 10,000 to 40,000 homes, and 23 communities are already receiving funding support.
Kate Henderson, chief executive of the TCPA, said: 'The prospectus presents an exciting opportunity for councils to think strategically about the most sustainable long-term growth options for their local areas and to come forward with proposals for high-quality new garden communities.'
Victoria Hills, chief executive of the Royal Town Planning Institute, warned: 'We have seen too many large developments in the wrong place with no proper strategic planning and consideration for quality design, jobs, infrastructure and amenities. Central and local government must put proactive planning at the centre if they are serious about making a success of developing new garden villages and housing at scale.'