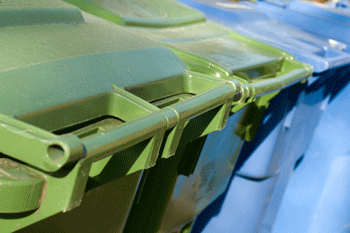 Brexit presents a 'huge opportunity' for the UK government to develop a new approach to waste and resources policy, according to the Policy Exchange think tank.
It says adopting the EU's proposed Circular Economy Package would cost British businesses and households £2bn over the next 20 years.
Instead the British government should use Brexit to define an independent approach to waste and resource policy, it argues.
In a new report, Going Round in Circles, Policy Exchange says the UK should generate more energy from waste and the government should encourage innovation in the recycling and reuse of materials.
It says household recycling centres should also be collection points for reusable items and local authorities should adopt one of three standardised systems for collecting waste and recycling to simplify the more than 400 currently in use.
The report's co-author Richard Howard, Policy Exchange's head of environment and energy, said: 'The UK needs to take back control of our rubbish and develop a more coherent set of waste policies which better serve UK businesses and households, as well as the environment.'