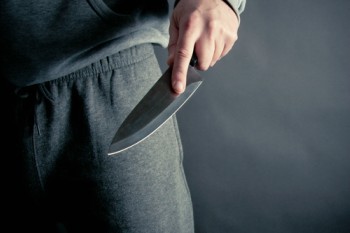 Councils are urging retailers not to sell knives in an effort to tackle the knife crime epidemic.
The Local Government Association (LGA) is calling for retailers to become "no knife shops" unless it is a core part of their business, such as DIY shops or suppliers of kitchenware.
The LGA wants the Government to take a public health approach to tackling knife crime by investing more in early intervention and prevention initiatives.
It is also calling for the extension of the Home Office Prosecutions Fund to help councils prosecute retailers for blatant breaches of knife sale laws.
Cllr Simon Blackburn, chair of the LGA's Safer and Stronger Communities Board, said: 'There are many legitimate reasons for buying and selling knives, and most businesses sell knives responsibly. But for many retailers, particularly smaller shops such as convenience stores and corner shops, knife sales typically generate a tiny fraction of overall business income.
'We urge retailers, including online businesses, to be part of collective efforts to reduce the availability of knives and seriously consider why they need to sell them, and if they do, to ensure that they are complying with their responsibilities to prevent under-age sales.