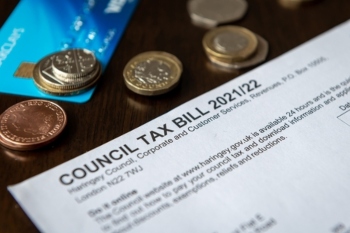 Councils are urging residents to set up a direct debit to pay their council tax bill in order to get the £150 energy rebate payment as quickly as possible.
The Local Government Association (LGA) has highlighted it will take councils longer to ensure eligible households receive the £150 energy rebate payment in April if they do not have direct debit arrangements for council tax.
Cllr Shaun Davies, chair of the LGA's Resources Board, said: 'Having a direct debit set up will mean councils can automatically pay the £150 energy rebate straight into your bank account. It is quick and easy to set up to pay council tax by direct debit via your council's website.
'You can still get the money if you don't have a direct debit set up, but it could take longer as your council will have to contact you and then you'll have to make a claim.'
Councils will also receive £144m in discretionary funding to enable them to set up their own local schemes to support those not eligible under the terms of the rebate scheme but are struggling to meet the costs of rising energy bills.
Local authorities have previously raised concerns about the impact on workloads in areas with low numbers of people making payments by direct debit.