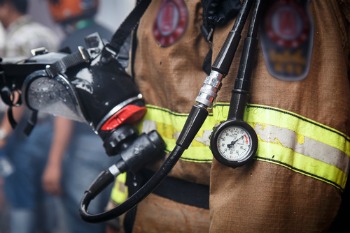 Councils have urged the Government to protect fire service funding after new figures show the number of older people dying in a fire has risen by 22% over the last two years.
The Local Government Association (LGA) warned that the risk of fire-related fatality increases with age, with people aged over 80 at greatest risk of dying in a fire.
The LGA is calling on the Government to ensure funding for fire services is driven by risk rather than demand, with figures showing the number of deliberate primary fires has risen by 14% in a year.
Cllr Ian Stephens, chair of the LGA's Fire Services Management Committee, said: 'Projected rises in both the elderly population, including those living alone, and the number of people living in privately rented homes will only increase the risk of more fires putting people's lives in danger.
'Despite an overall fall in fires following successful fire prevention work, certain types of fire, such as deliberate primary fires, are on the rise, which is concerning.'
'These trends present a growing risk factor and cannot be ignored. We are urging the Chancellor not to make any further reductions to fire service funding in the Autumn Budget to ensure resources and capability are not jeopardised.
'The fire service needs to be funded to risk, not demand, to ensure it can respond to unanticipated local and national events, such as the Grenfell Tower disaster.'
Funding for fire services has fallen by 38.5% between 2015/16 and 2019/20.