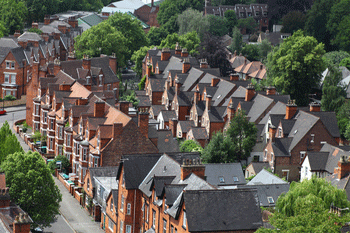 Councils have urged housing associations not to make a deal with the Government over plans to extend Right to Buy.
Several local authorities have called on housing associations to reject the voluntary agreement put forward by the national Housing Federation earlier this week.
Leader of the London Borough of Camden, Sarah Hayward, has urged the borough's major housing associations to 'stand side-by-side' with local authorities to protect the country's social housing stock.
In an open letter, cllr Hayward wrote: It is clear that Government has not thought through the consequences of the RTB and other related housing policies.
'They are in a fix and are using your sector as political pawns to get them out of a difficult situation by imposing an unworkable timescale on the sector which allows for minimum consultation with relevant stakeholders.'
Cllr Hayward warned the council would have to reconsider its strategic relationship with housing associations that did sign up to the deal.
Cllr Philip Glanville, cabinet member for housing at Hackney, also said the best way to safeguard social housing is for councils and housing associations to present a 'united front'.
He said to associations considering the deal: 'By agreeing voluntarily to the right to buy extension, you make it far more likely that the other measures in the Housing Bill will become law. This will fundamentally undermine the aspiration we have all worked towards to provide good quality affordable housing for low paid households and others.'
He added the council would take this into consideration when deciding what future funding and support to offer housing associations.