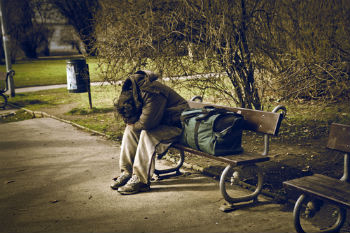 The Government has pledged to transform the way homelessness services are funded, giving councils access to £402m in 'flexible' money.
The new homelessness support grant will no longer mean councils can only fund intervention services when a household is already homeless. Instead, they can use the money on preventing homelessness in the first place such as employing a tenancy support officer to work with people at risk of losing their home.
Communities minister Marcus Jones said: 'We've brought in a raft of measures over the last few months, from funding homelessness projects in 225 local authorities to changing the law by backing Bob Blackman's Homelessness Reduction Bill to support for more people at risk of losing their homes.
'We're now going further and giving councils greater flexibility, so they can move away from costly intervention when a household is already homeless, to preventing this happening in the first place.'
Mr Jones said no council would receive less funding under the new grant, and first year allocations would also include an additional amount to local authorities with high temporary accommodation commitments.