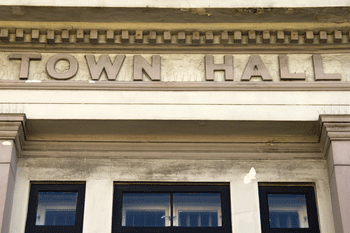 Councils have been told they must publish more information on parking charges and rubbish collections, under new rules to the transparency code.
The changes will require councils to publish details on how they spend parking profits, the frequency of waste collections, details of all contracts, subsidies given to trade unions and details of all their land and building assets.
The Government said the changes would make councils more accountable and give tax payers more information on how councils are spending money.
Local government minister Kris Hopkins said: 'Greater power for local government must go hand in hand with greater local transparency and local accountability. Therefore it is only right we give council tax payers the data they deserve to play a bigger role in local democracy.
'This new wave of town hall transparency will empower armchair auditors right across the land to expose municipal waste and ensure councils are making the sensible savings necessary to freeze council tax and protect frontline services.'
The transparency code for local government will come into force in November and will make it a legal requirement that councils help taxpayers scrutinise their work.