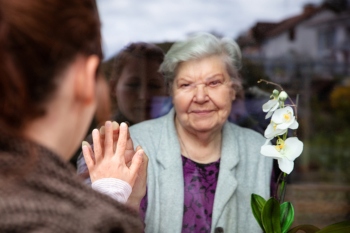 Nine local authorities have been chosen to pilot new ways of supporting people needing to self-isolate.
The Government is providing the pilot areas with £12m to help provide alternative accommodation for people living in overcrowded households and translation services for individuals where English isn't their first language.
The funding is being targeted in areas with higher prevalence of infection including from new variants.
Other initiatives include providing 'buddying' services for people whose mental health has been affected by lockdown and the variant outbreaks, and increasing existing social care support for vulnerable adults.
Cllr James Jamieson, chairman of the Local Government Association, said: 'These pilot schemes will provide further insight into what works best in supporting those who test positive and their contacts to do the right thing to protect themselves, their families and their wider communities.
'All councils continue to use their unique local knowledge and connections to reach out to areas where they are most needed, working with government in our joint national effort to stop the spread and keep case rates as low as possible as we look towards a return to our normal way of life.'
The areas that will receive funding are: Newham; Yorkshire and Humber; Lancashire, Blackburn & Darwen, Blackpool; Greater Manchester; Cheshire and Merseyside; Royal Borough of Kingston; Hackney; Peterborough, Fenland and South Holland, and Somerset.