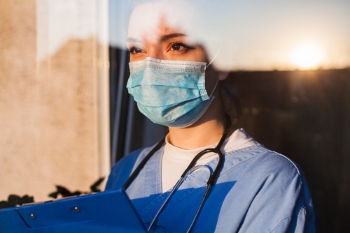 Local authorities are to be given access to free personal protective equipment (PPE) through a new website, the Government has announced.
The new online PPE platform, which will be managed by NHS Supply Chain, will serve a range of health, care and public sector providers, including adult social care and local authorities.
During the soft launch of the new portal, the Department of Health and Social Care carried out a survey and received 446 responses. A total of 96% of respondents stated they were either 'very satisfied' (76%) or 'satisfied' (20%) with the new website. Around 97% stated they were either 'very confident' (85%) or 'confident' (12%) when using the new platform.
Last month, it was announced that following a public consultation, NHS trusts, primary care and adult social care providers will continue to receive COVID-19 PPE free of charge until 31 March 2023 or until infection prevention and control (IPC) guidance is withdrawn or significantly amended.