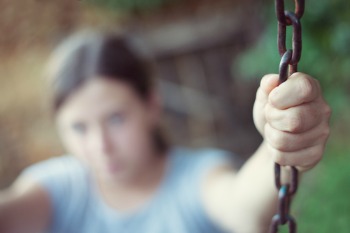 A dramatic increase in the amount of asylum-seeking children that go missing in the UK raises concerns that local authorities are struggling to cope with the demands being placed on them.
New figures obtained by the Observer reveal that more than 900 asylum-seeking children have gone missing in the past five years, 340 of whom disappeared between January and September in 2015.
Of those who have disappeared this year, according to Freedom of Information responses from 132 local authorities across England and Wales, one third of them are still missing and are at risk of exploitation and radicalisation.
Authorities in Kent, which are responsible for 982 under-18s who arrived this year, three times more than 2014, told the Observer they do not have the resources to provide adequate protection for vulnerable children.
There has also been, according to the figures, an 80% increase in the numbers of unaccompanied children in Northampton, and Cheshire East, Hammersmith and Thurrock have seen the number of asylum-seeking children in their care triple.
Croydon, which has the country's only asylum-seeker screening unit, is also reported to be under strain.
Labour MP Ann Coffey, who carried out an inquiry into children who went missing from care three years ago, described the latest findings as 'utterly shocking'.
'We need to find out who is encouraging these children to go missing, where they are being taken and what risks they are facing', she told the Observer. 'To do that there needs to be a systematic recording system so that we can build up a national picture of what is going on.'