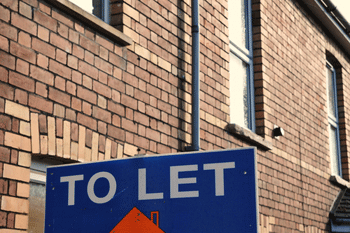 Council schemes which charge private landlords to be licenced are 'an expensive folly' and should be scrapped, according to campaigners.
The Residential Landlords Association (RLA) says such schemes operated by some councils to gather information result in higher rents because charges are passed on to tenants.
Housing minister Brandon Lewis earlier this year dubbed such charges a 'tenants' tax'.
Now the Department for Communities and Local Government has told councils in England that they already have the power to ask tenants who their landlords are.
The RLA says asking tenants to identify their landlord on council tax registration forms would be a more effective way of collecting information.
The association's chairman Alan Ward said councils already had the power to identify landlords.
'This letter is a reminder from the Government that they should use it instead of creating bureaucratic licensing schemes which tenants ultimately have to pay for.
'Asking tenants to identify their landlords is far more effective in finding and rooting out the criminal landlords who never willingly make themselves known.'